Mission Adventure 2010--Daily Journal
Day 9, Thursday, July 15th
Mission Trip to Towaoc, CO
Ute Mountain Ute Indian Reservation
July 7-July 20, 2010
Latest update: 07/25/2010.
Team Members: (from JUMC) Paul Rogers, Teresa Rogers, Jim Starkey, Connie Starkey, Tammy Sue Moore, Paul Hoffman, Anita Hoffman, Steve Mann, Gary Buss, Becky Buss, Debra Beehler, Micah Rogers, Mariah Rogers, Caitlyn Wenger, Sarah Miller, Augie Farwig and Maggie Farwig.
Team Members: (from Sunnycrest UMC in Marion, IN) Ronda Huston, Angel Rea, Jack Wood, Connie Wood, Heather Huston and Lizzie Wood.
Day 9, Thursday, July 15th
The "Crew" continued to build benches and dig holes. Three benches were built on the west side of the church in a shaded area to provide a place for outside group worship and conversation.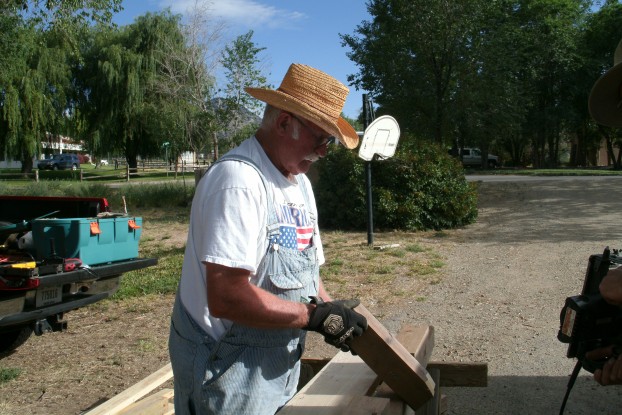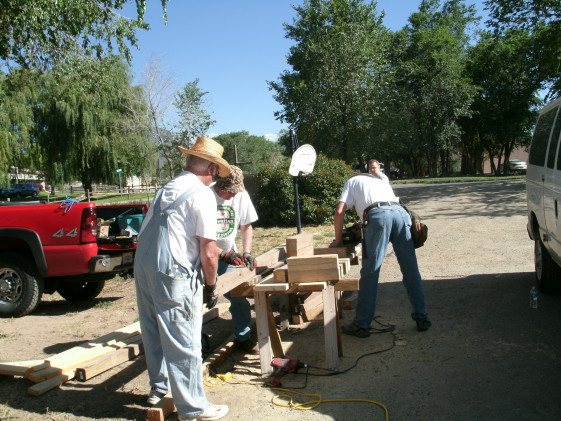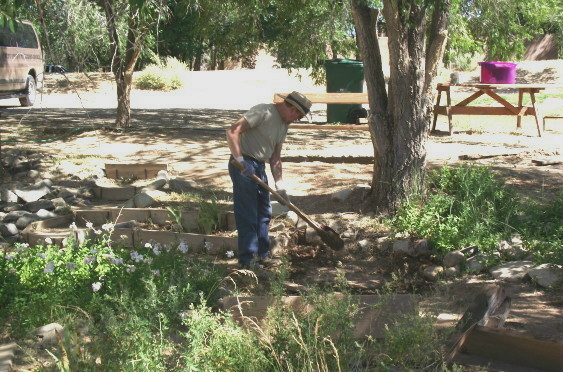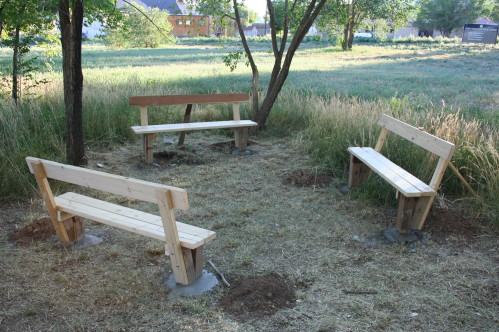 Photos from today's Vacation Bible Fun. Learning songs, weaving baskets and play time.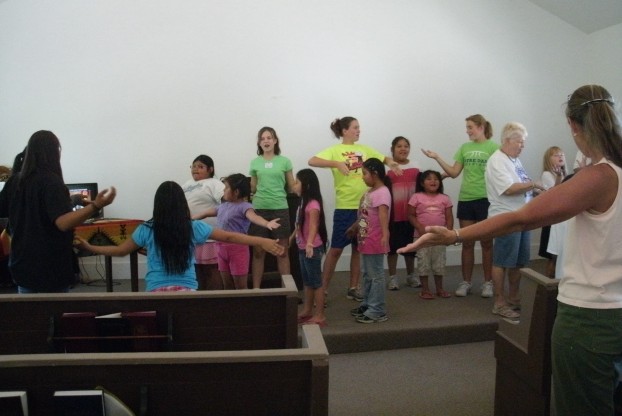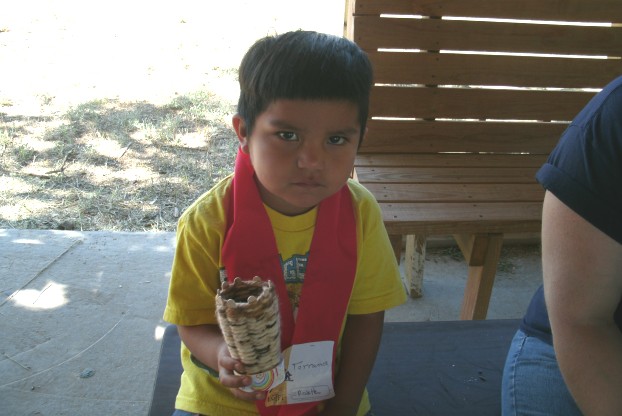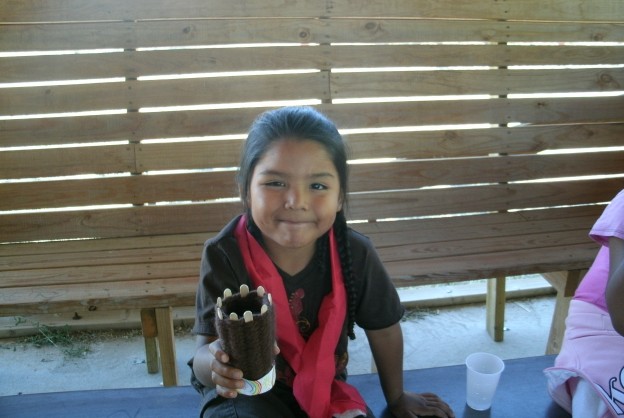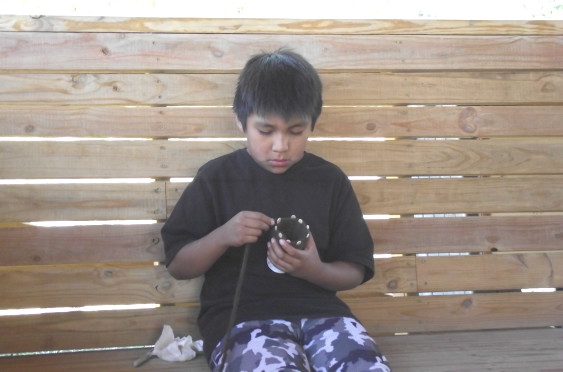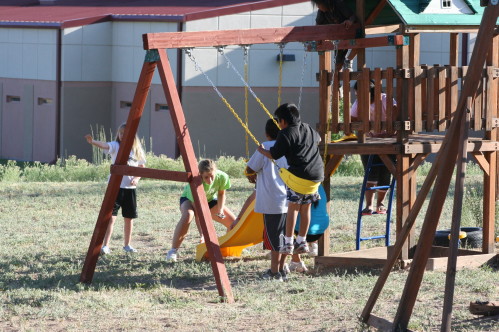 On Thursday afternoon, the Mission Adventure Team visited the Anasazi Heritage Center which included two 12th-century archaeological sites and a spectacular view of the McPhee Reservoir.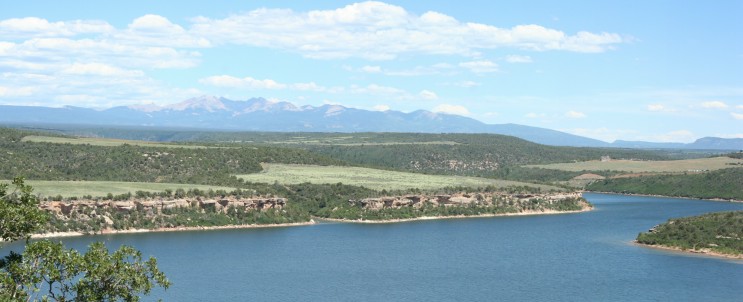 In the evening, we had a carry-in at Towaoc in which the children and their families were invited. We had a lot of good conversation with the parents while the children played.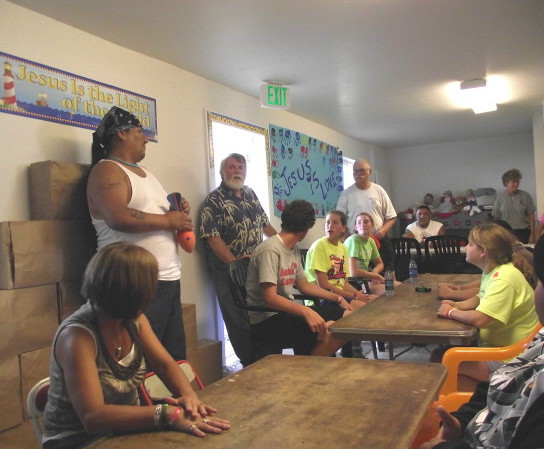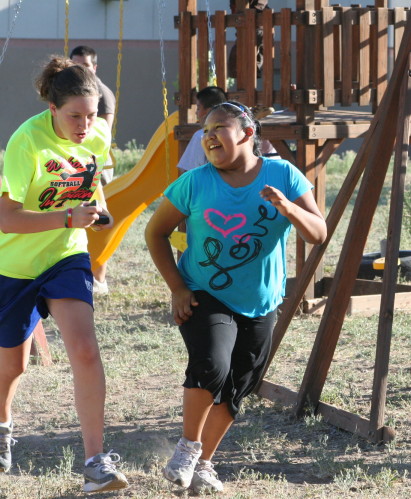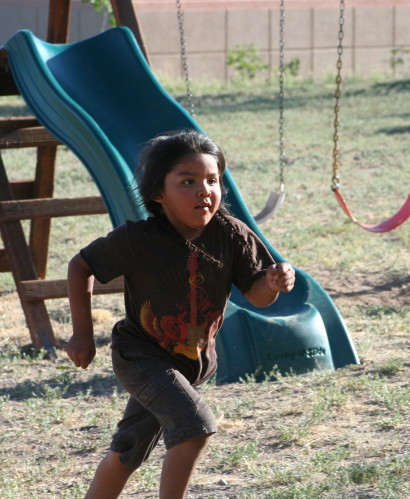 ***Jump To Another Day***
Day 1 Day 2 Day 3 Day 4 Day 5 Day 6 Day 7 Day 8 Day 9 Day 10 Day 11 Day 12 Day 13 Day 14