Mission Adventure 2010--Daily Journal
Day 8, Wednesday, July 14th
Mission Trip to Towaoc, CO
Ute Mountain Ute Indian Reservation
July 7-July 20, 2010
Latest update: 07/25/2010.
Team Members: (from JUMC) Paul Rogers, Teresa Rogers, Jim Starkey, Connie Starkey, Tammy Sue Moore, Paul Hoffman, Anita Hoffman, Steve Mann, Gary Buss, Becky Buss, Debra Beehler, Micah Rogers, Mariah Rogers, Caitlyn Wenger, Sarah Miller, Augie Farwig and Maggie Farwig.
Team Members: (from Sunnycrest UMC in Marion, IN) Ronda Huston, Angel Rea, Jack Wood, Connie Wood, Heather Huston and Lizzie Wood.
Day 8, Wednesday, July 14th
The Church at Towaoc after completion of the front steps.
Vacation Bible Fun photos from today. Hugs are always welcome.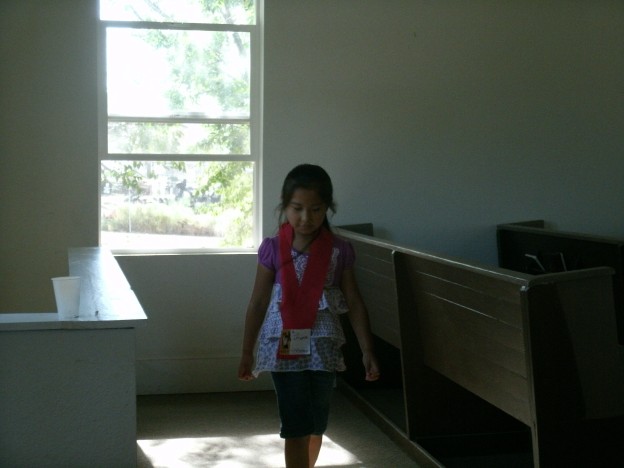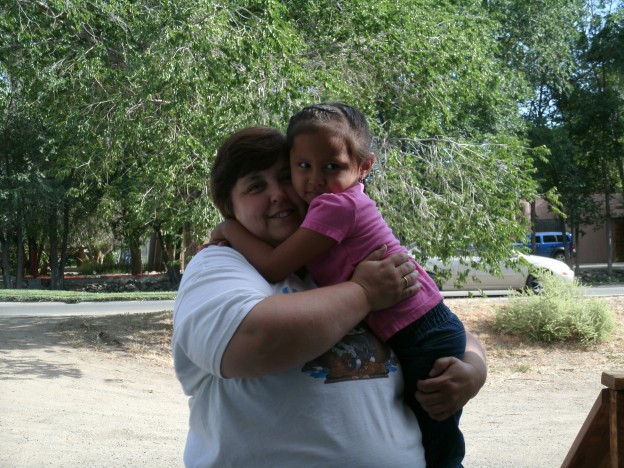 The Ute children thank "The Crew" for their construction work.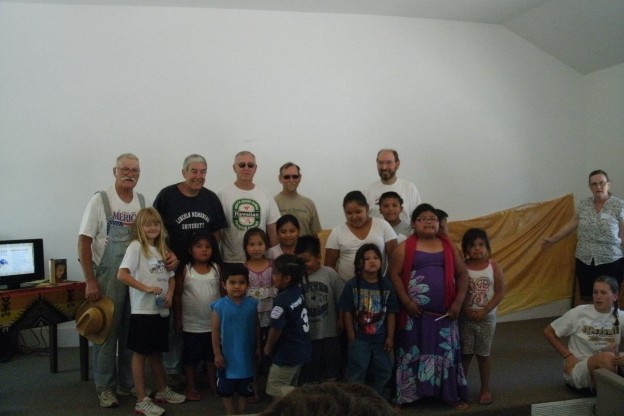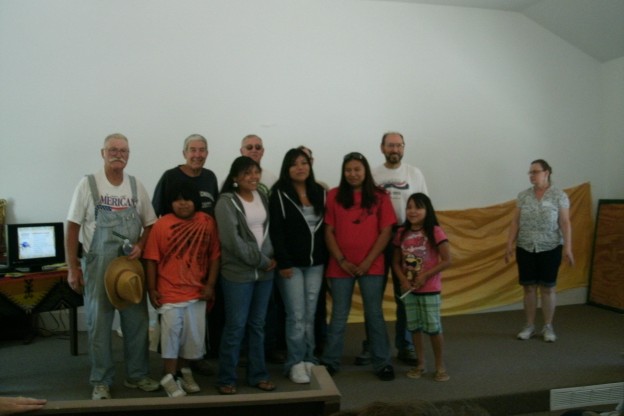 The Youth dancing away! Connie & Heather teaching class.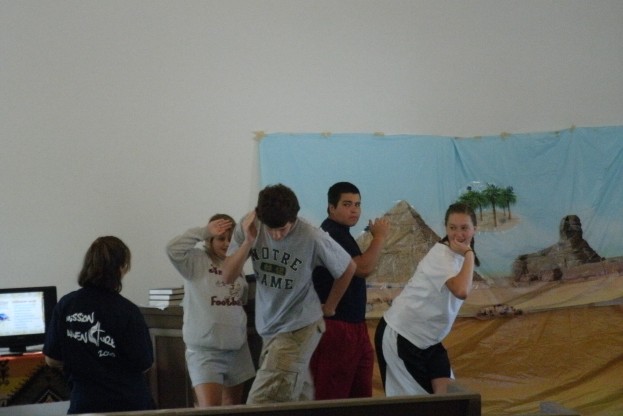 Children painting their "Mystery Sticks" Gary teaches the "secret" of the "Mystery Stick".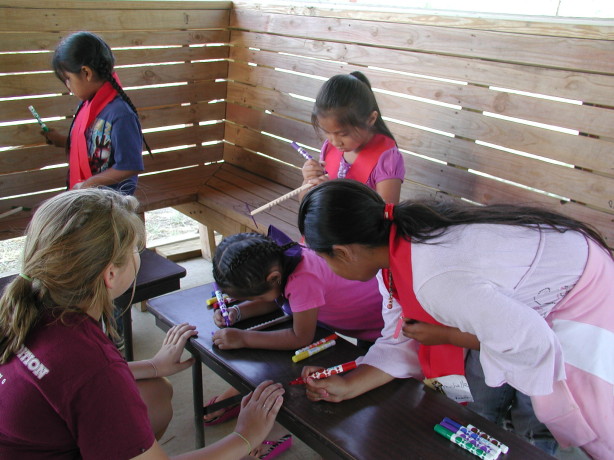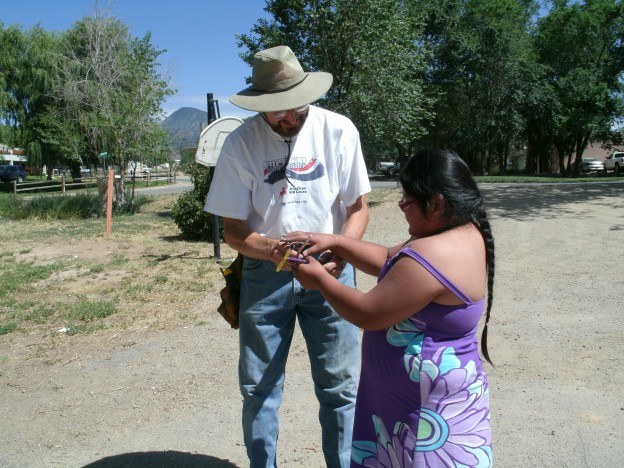 The Mission Adventure Team learns about making pottery and then paints some of their own.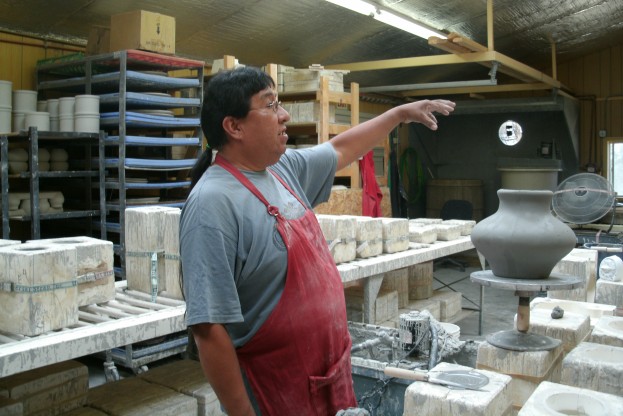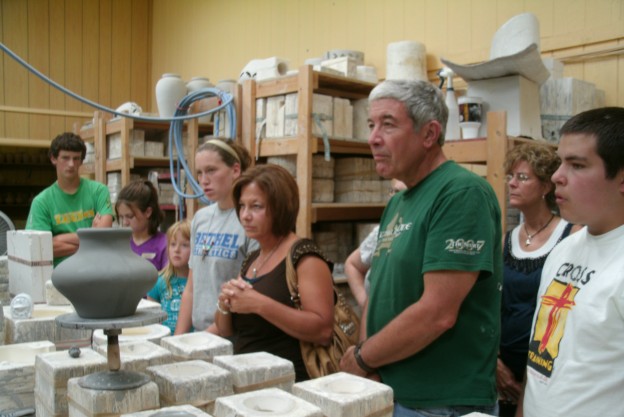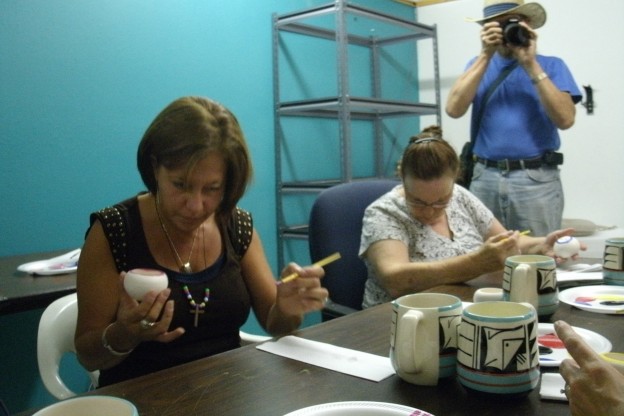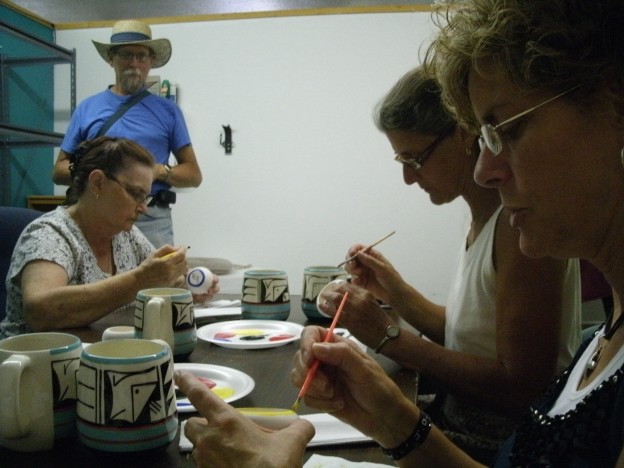 This evening we attended a "Pow-Wow" at the Cortez Cultural Center. Believe it or not, in the first photo, the building is actually flat but painted to appear three dimensional. Amazing!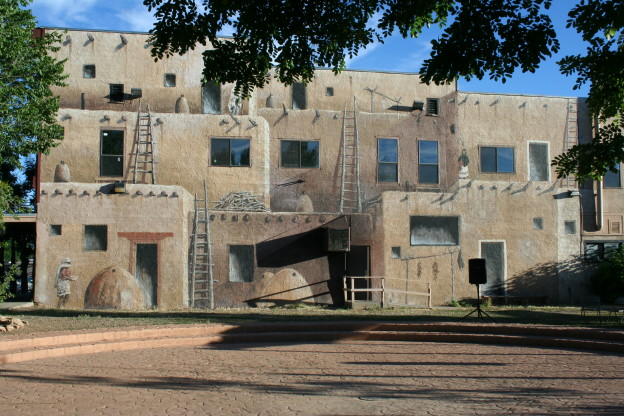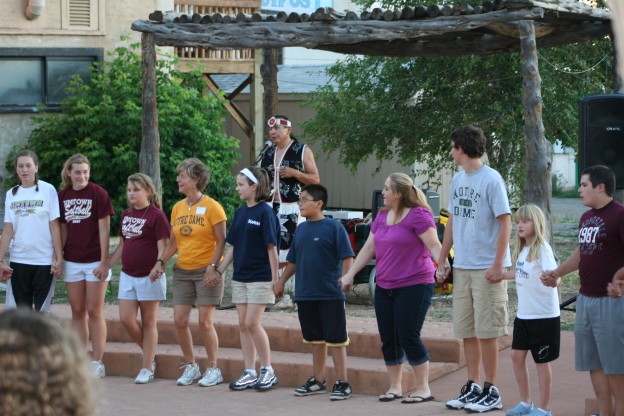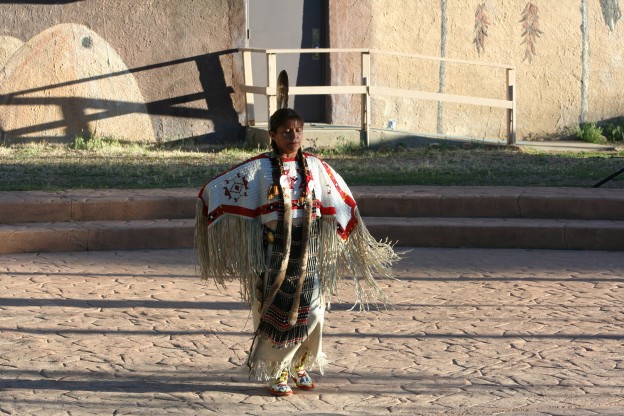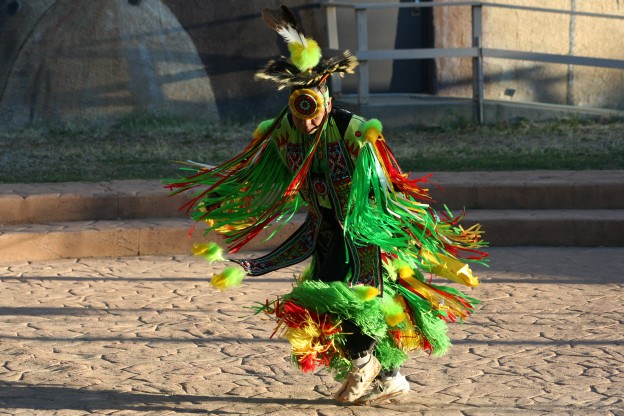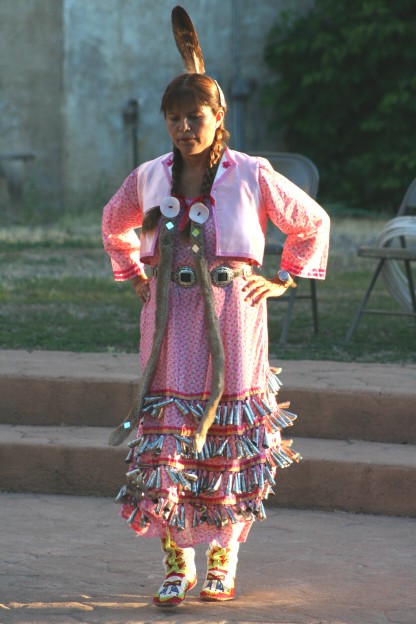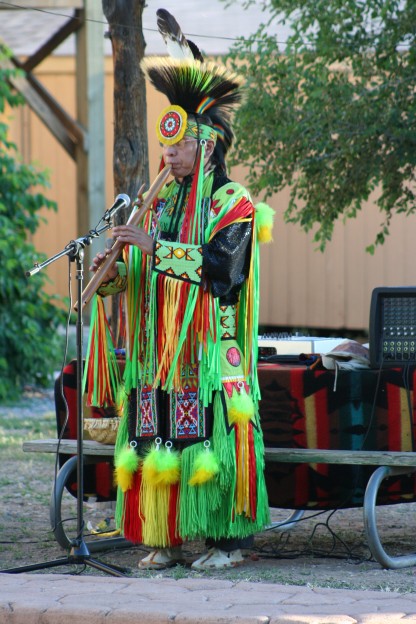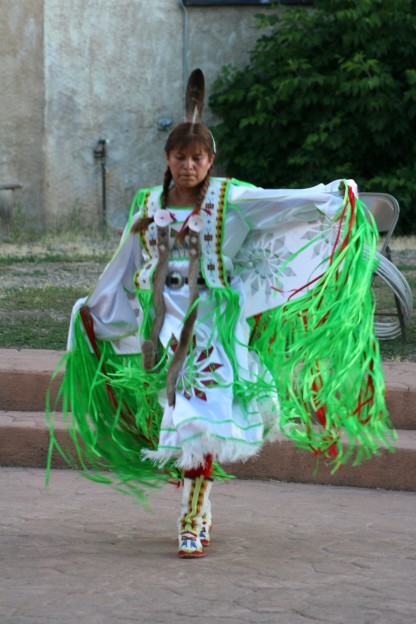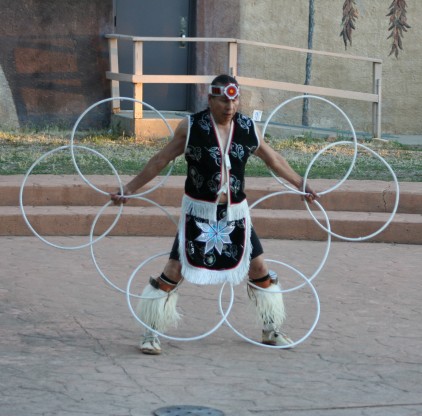 The day was hot as usual but humidity was much better than Indiana. Temperatures have been in the mid 90's all week.
As we do each night, we end our day with devotions.
***Jump To Another Day***
Day 1 Day 2 Day 3 Day 4 Day 5 Day 6 Day 7 Day 8 Day 9 Day 10 Day 11 Day 12 Day 13 Day 14