Mission Adventure 2010--Daily Journal
Day 4, Saturday, July 10th
Mission Trip to Towaoc, CO
Ute Mountain Ute Indian Reservation
July 7-July 20, 2010
Latest update: 07/25/2010.
Team Members: (from JUMC) Paul Rogers, Teresa Rogers, Jim Starkey, Connie Starkey, Tammy Sue Moore, Paul Hoffman, Anita Hoffman, Steve Mann, Gary Buss, Becky Buss, Debra Beehler, Micah Rogers, Mariah Rogers, Caitlyn Wenger, Sarah Miller, Augie Farwig and Maggie Farwig.
Team Members: (from Sunnycrest UMC in Marion, IN) Ronda Huston, Angel Rea, Jack Wood, Connie Wood, Heather Huston and Lizzie Wood.
Day 4, Saturday, July 10th
Day 4 began with a short night's sleep but another hearty meal. We had a big breakfast buffet at the Big Texan Steak Ranch, a brief photo shoot then it was on the road to Albuquerque, NM.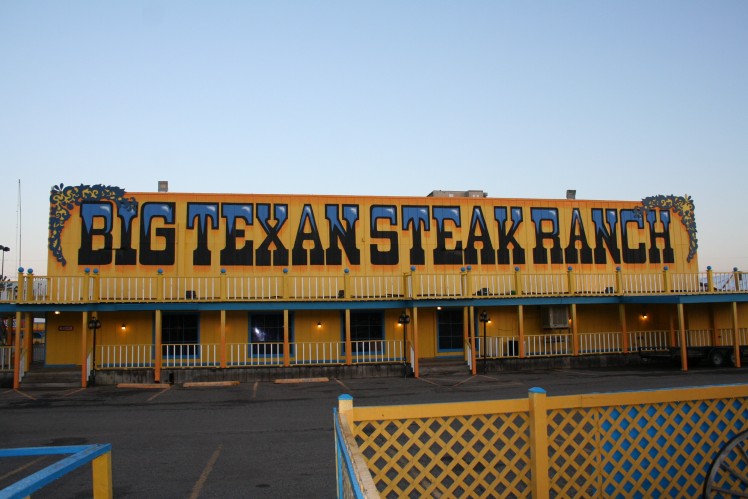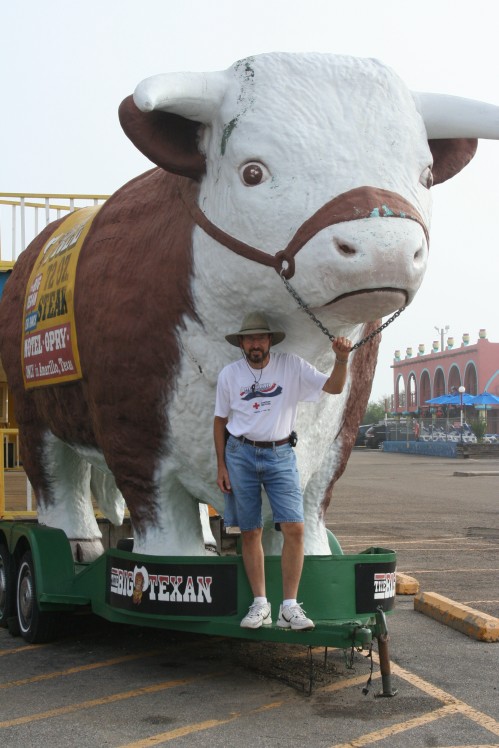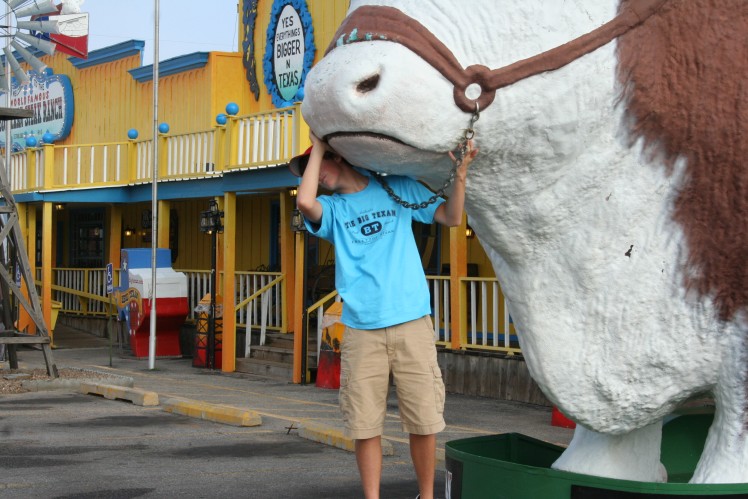 Gary "taming" the Big Bull Augie "bringing down the Big Bull"
Not much to see along the route to Albuquerque. Lots of flat open ground with an occasional herd of cattle. But, the weather was much improved. Lots of sun (no rain) with temperatures of upper 70's to 80.
Arrived in Albuquerque and spent a couple hours visiting the shops in Old Town off Old Route 66.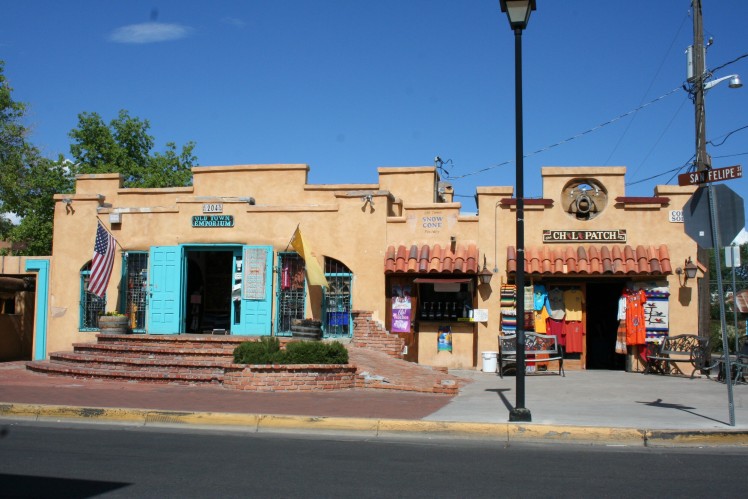 Finally settled in for the night at the KOA north of Albuquerque.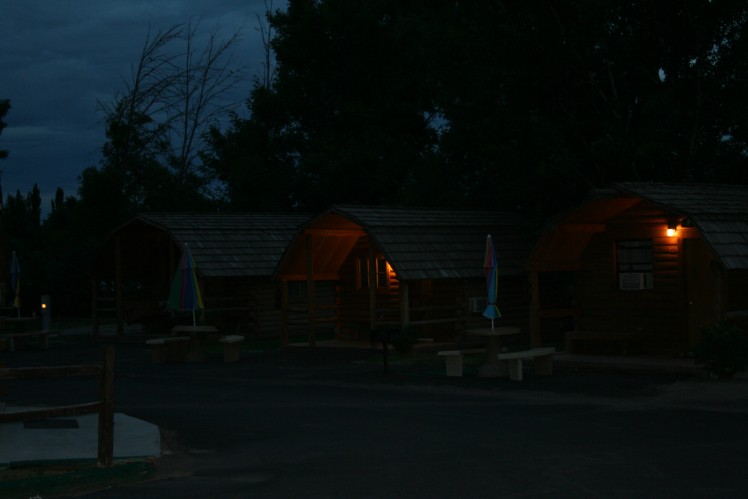 ***Jump To Another Day***
Day 1 Day 2 Day 3 Day 4 Day 5 Day 6 Day 7 Day 8 Day 9 Day 10 Day 11 Day 12 Day 13 Day 14