Mission Adventure 2010--Daily Journal
Day 5, Sunday, July 11th
Mission Trip to Towaoc, CO
Ute Mountain Ute Indian Reservation
July 7-July 20, 2010
Latest update: 08/16/2010.
Team Members: (from JUMC) Paul Rogers, Teresa Rogers, Jim Starkey, Connie Starkey, Tammy Sue Moore, Paul Hoffman, Anita Hoffman, Steve Mann, Gary Buss, Becky Buss, Debra Beehler, Micah Rogers, Mariah Rogers, Caitlyn Wenger, Sarah Miller, Augie Farwig and Maggie Farwig.
Team Members: (from Sunnycrest UMC in Marion, IN) Ronda Huston, Angel Rea, Jack Wood, Connie Wood, Heather Huston and Lizzie Wood.
Day 5, Sunday, July 11th
Another early morning on Day 5. We had a pancake breakfast at the KOA then off to Towaoc/Cortez.
Beautiful mountain scenery along the way.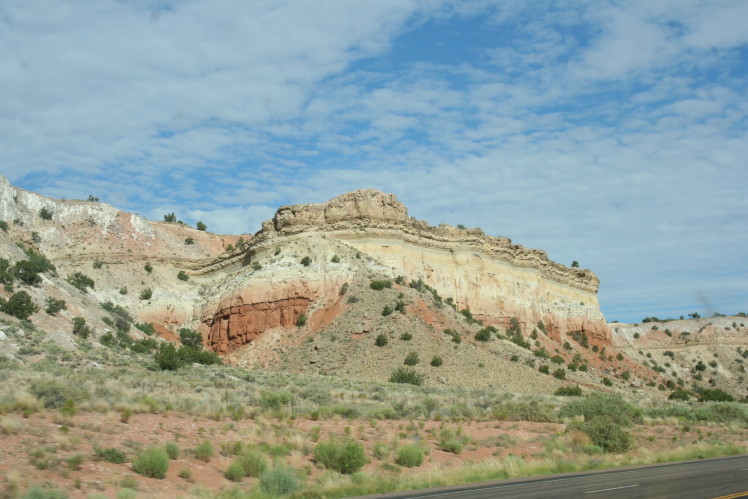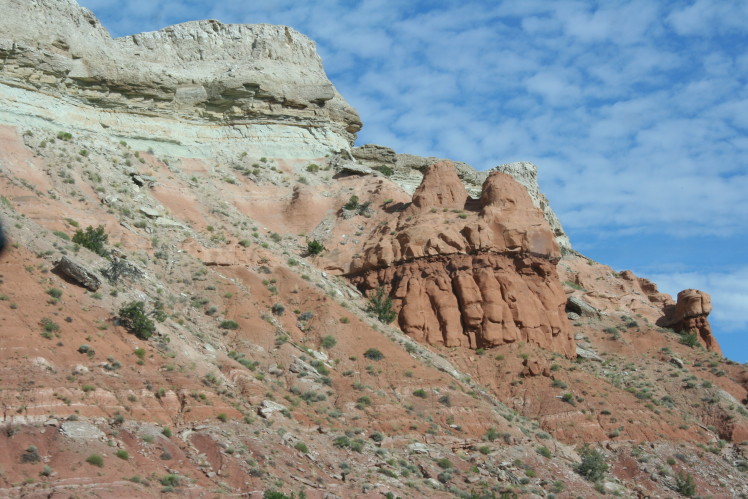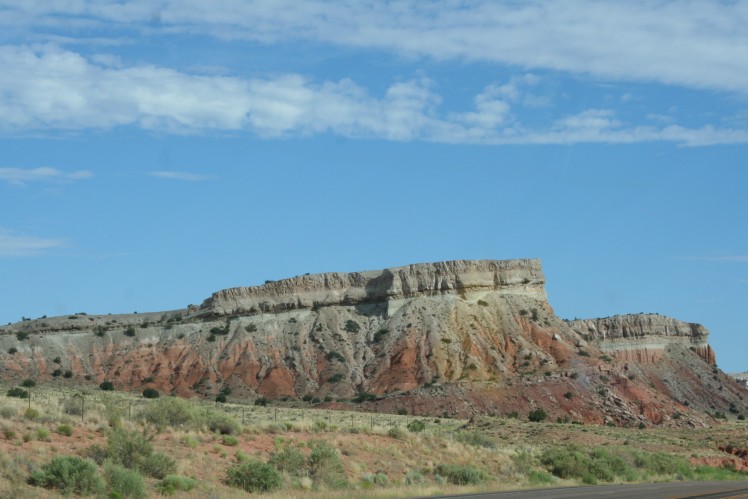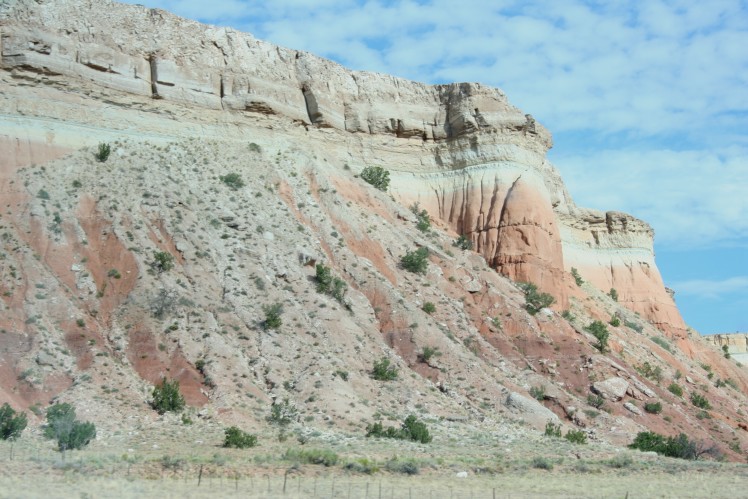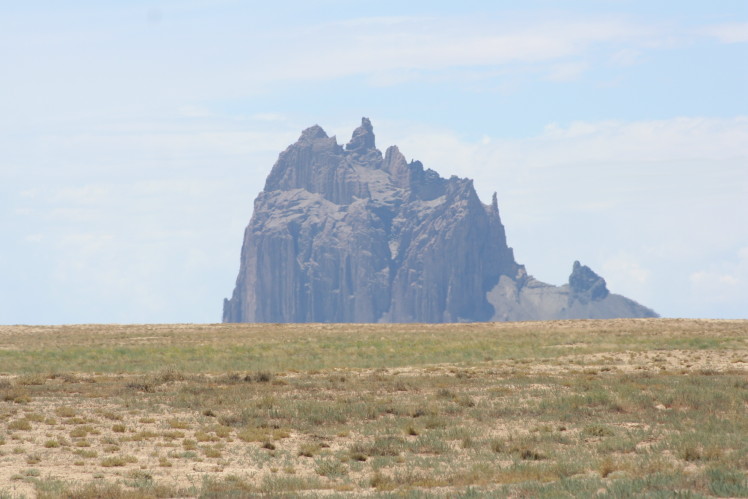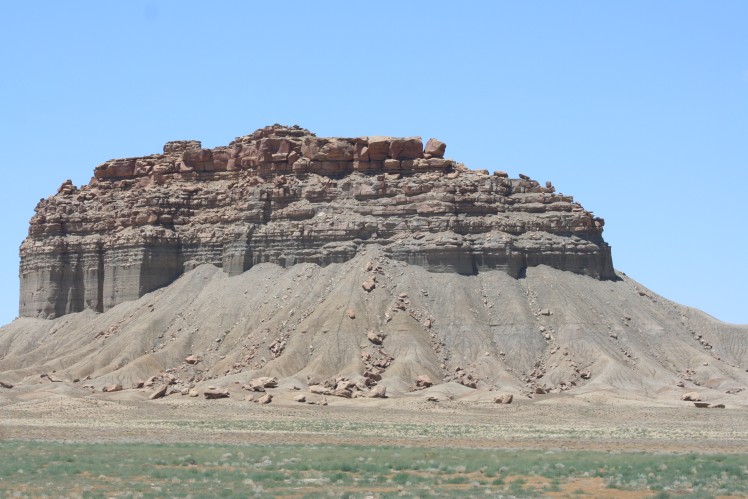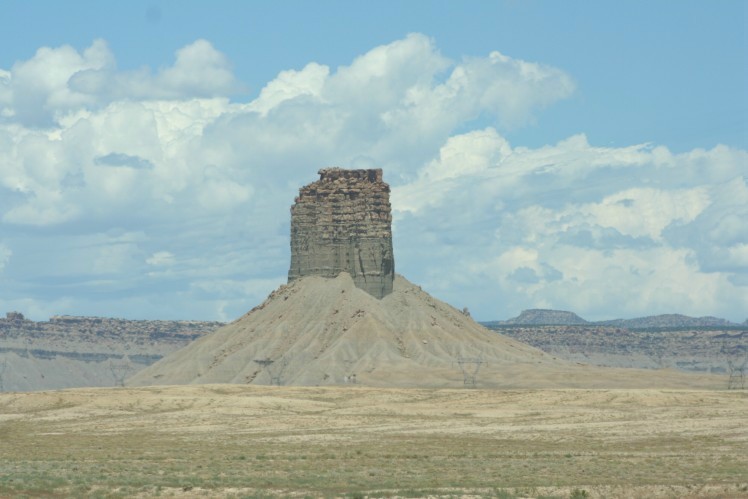 Made a brief stop in Cuba, (New Mexico!) (No, we did not make a wrong turn!)
Elevation peaked out at near 7400 ft. just north of Cuba.
We arrived in Cortez mid-afternoon today. We got the ladies settled in Cortez then took the VBS materials to the church in Towaoc (about 15 minutes south of Cortez).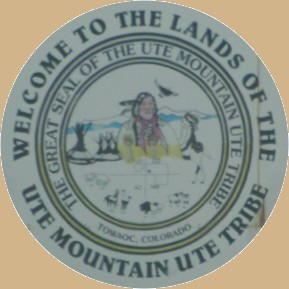 Caitlyn, Sarah, Micah and Augie hang the Summer Vacation Fun banner.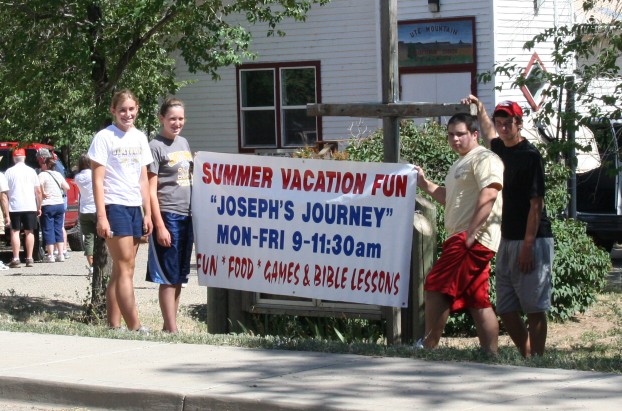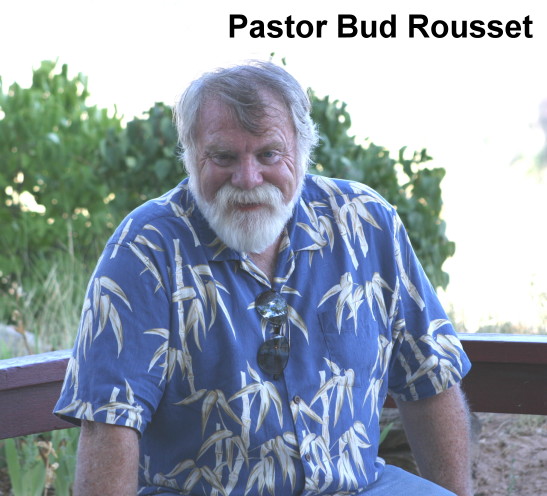 We met with Bud Rousset, the pastor at Towaoc. After some brief introductions and discussion, the "construction" guys discussed Bud's "wish list" then came up with a game plan and materials list.
Our projects for the week will consist of replacing the main entrance steps, re-enforcing the ramp and building 10 outdoor benches.
Our accomodations for the week were at the First UMC in Cortez for meals and where the gals slept. For the guys, the sleeping arrangements were at Johnson Memorial UMC in Dolores, CO, about 15 minutes north of Cortez.
First United Methodist Church in Cortez. Johnson Memorial United Methodist Church in Dolores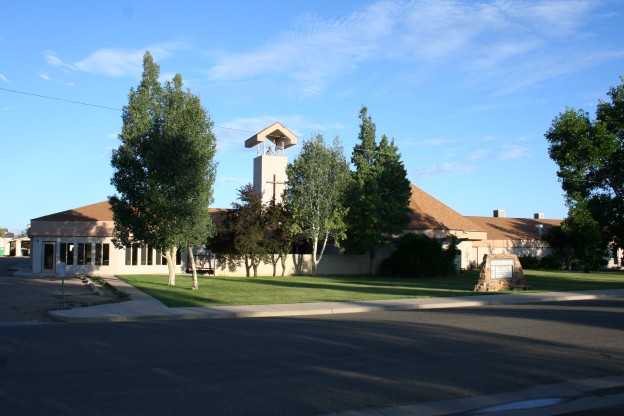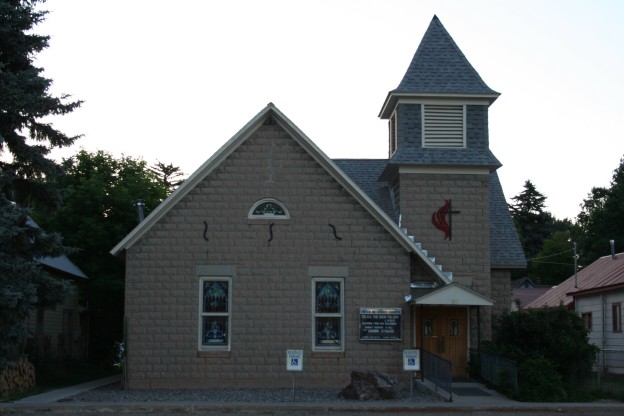 ***Jump To Another Day***
Day 1 Day 2 Day 3 Day 4 Day 5 Day 6 Day 7 Day 8 Day 9 Day 10 Day 11 Day 12 Day 13 Day 14