Mission Adventure 2010--Daily Journal
Day 3, Friday, July 9th
Mission Trip to Towaoc, CO
Ute Mountain Ute Indian Reservation
July 7-July 20, 2010
Latest update: 07/25/2010.
Team Members: (from JUMC) Paul Rogers, Teresa Rogers, Jim Starkey, Connie Starkey, Tammy Sue Moore, Paul Hoffman, Anita Hoffman, Steve Mann, Gary Buss, Becky Buss, Debra Beehler, Micah Rogers, Mariah Rogers, Caitlyn Wenger, Sarah Miller, Augie Farwig and Maggie Farwig.
Team Members: (from Sunnycrest UMC in Marion, IN) Ronda Huston, Angel Rea, Jack Wood, Connie Wood, Heather Huston and Lizzie Wood.
Day 3, Friday, July 9th
Day 3 began with a light breakfast at the hotel in Tulsa. The trailer was moved from the van to Steve's truck for better pulling power when we got into the steeper grades of the mountains.
The weather was overcast with very low clouds as we left Tulsa. The "one-minute" showers continued throughout Oklahoma and into Texas. We finally saw some sun about an hour out from Amarillo.
We made a brief stop at the Cherokee Trading Post.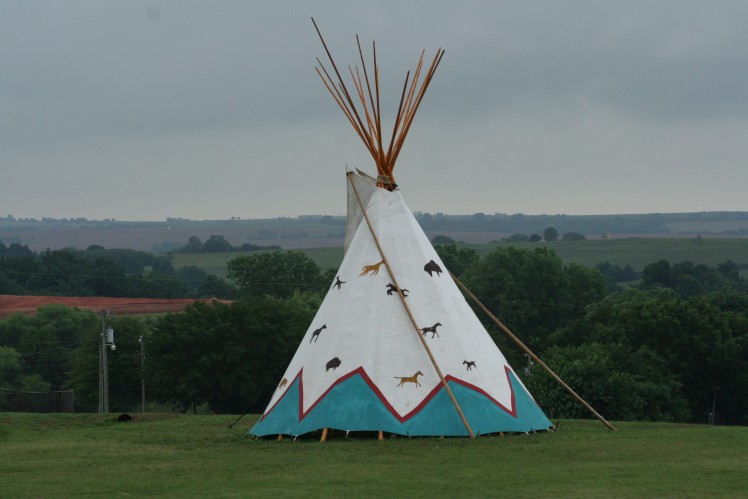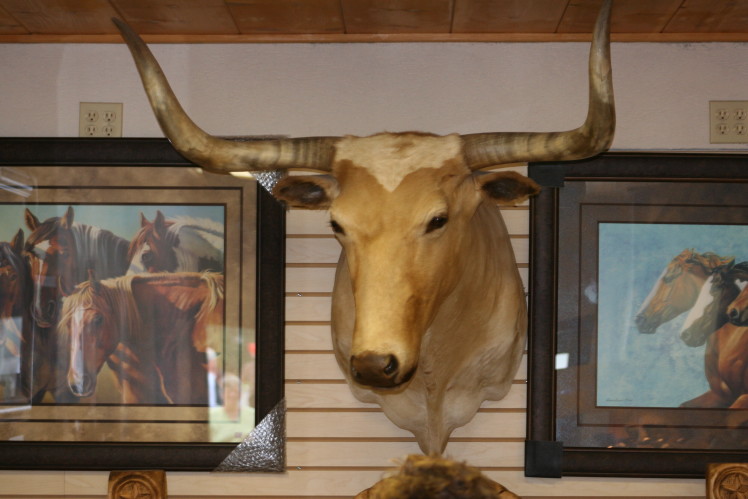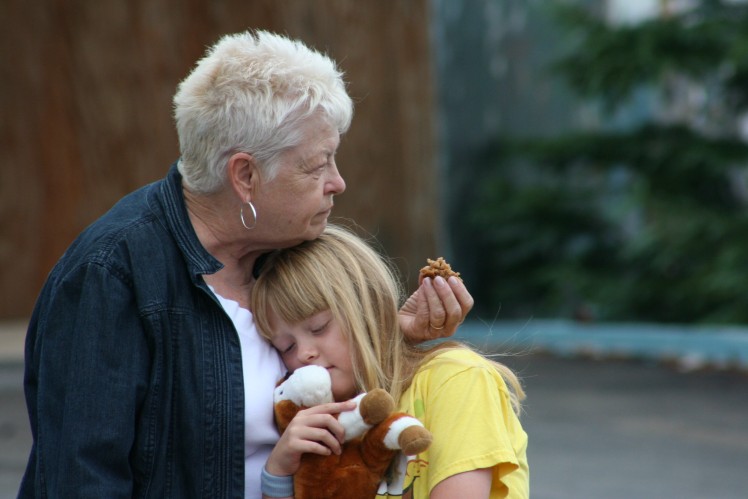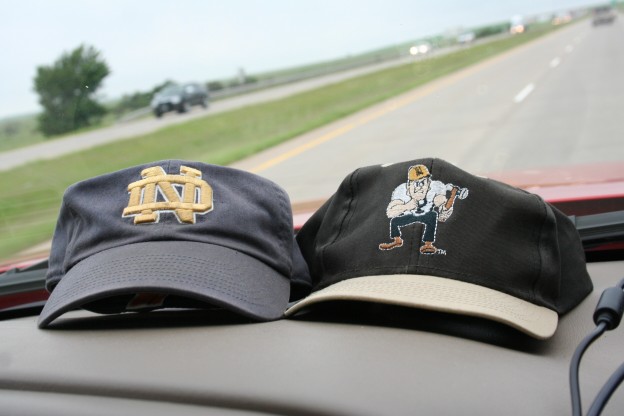 A precious moment between Connie & Lizzie Wood. And...A friendly rivalry between Steve & Gary.
The Texas panhandle is relatively flat (rolling hills) with not much to see. We did see a unique rest area and a very large cross along the interstate. Another sign that God is leading us on this mission and will be with us throughout it.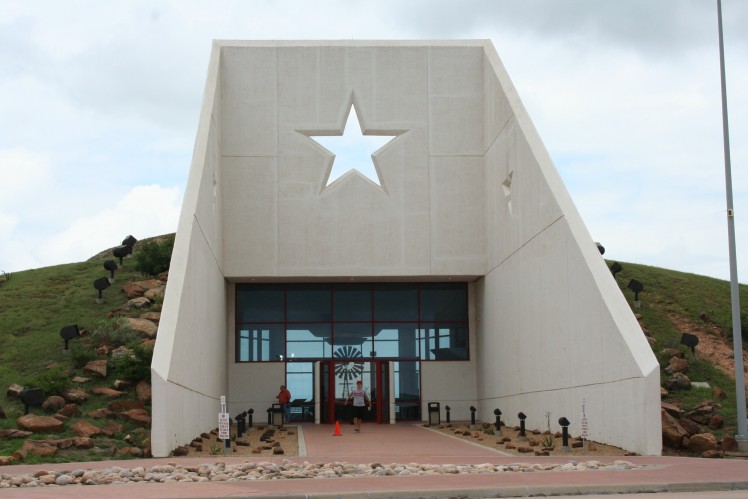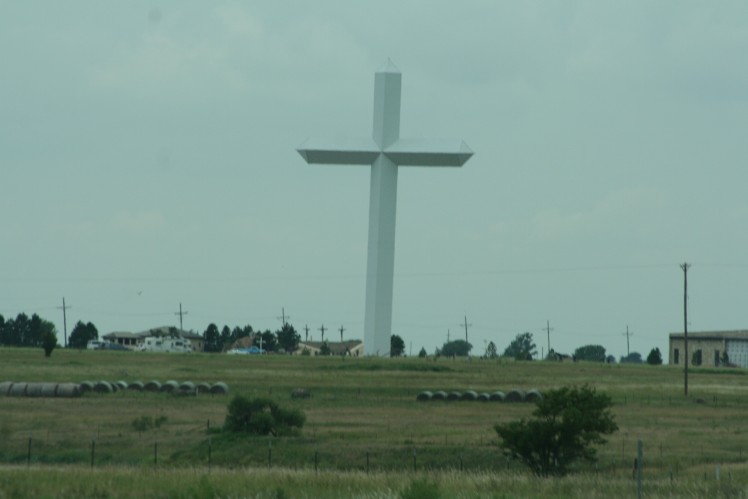 Arrived in Amarillo about 3:15 pm (Elkhart time). Finally we had about an hour of downtime to rest at the Big Texan Motel.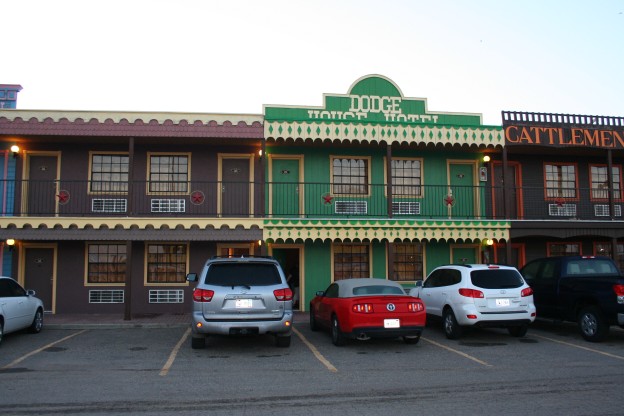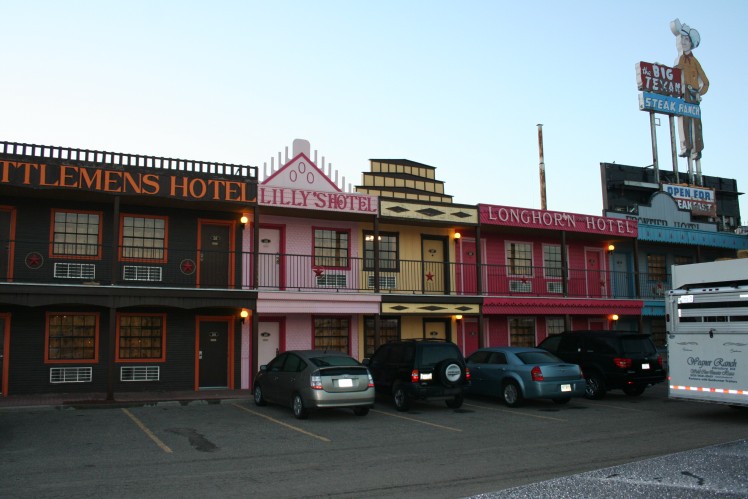 Our evening meal was a hearty steak dinner at Palo Duro Canyon.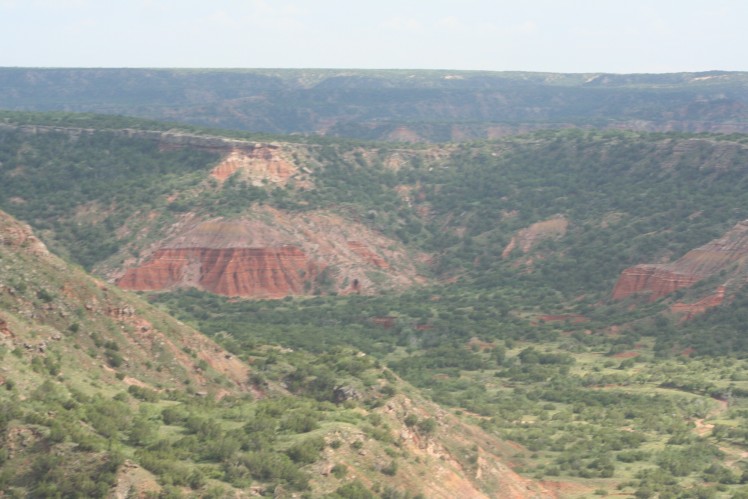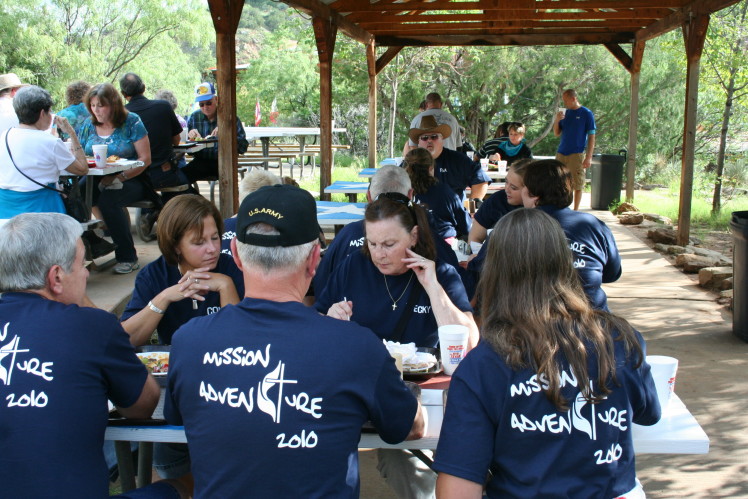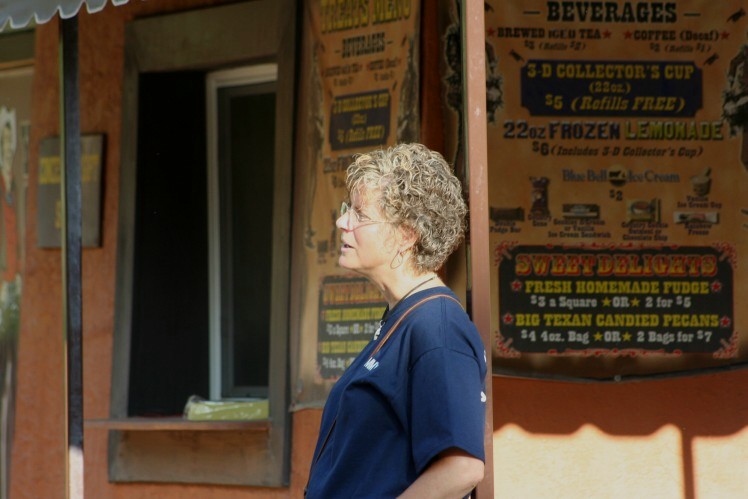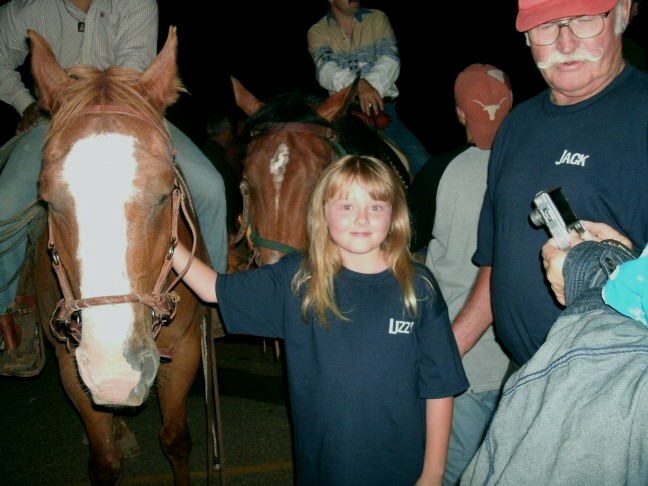 Tammy Sue singing along with the band to "Linda on My Mind" by Conway Twitty, one of her Mom's favorite.
Lizzie loves horses and couldn't wait to get close to them.
No one left here hungry!  The evening included a theater performance called Texas, a musical romance of panhandle history, produced by the Texas Panhandle Heritage Foundation, Inc. This performance was the most "superb" performance most of us have ever seen.
The backdrop (below) for this performance was a steep wall of the canyon. Even before the performance began, we were entertained by a lone deer crossing high on the steep slope in front of us.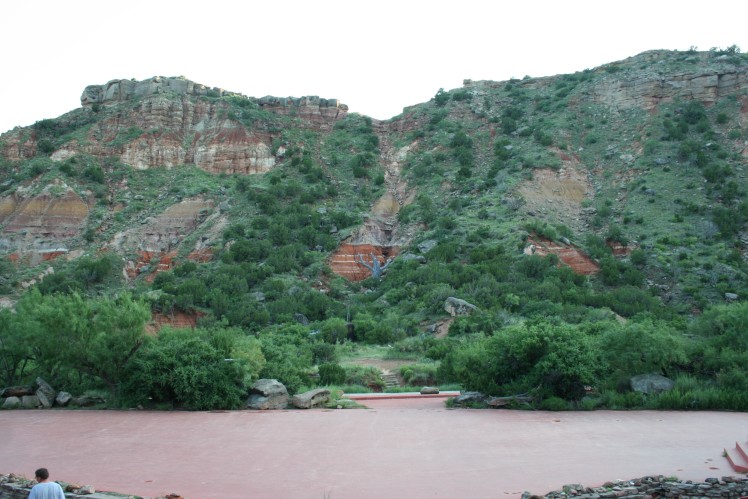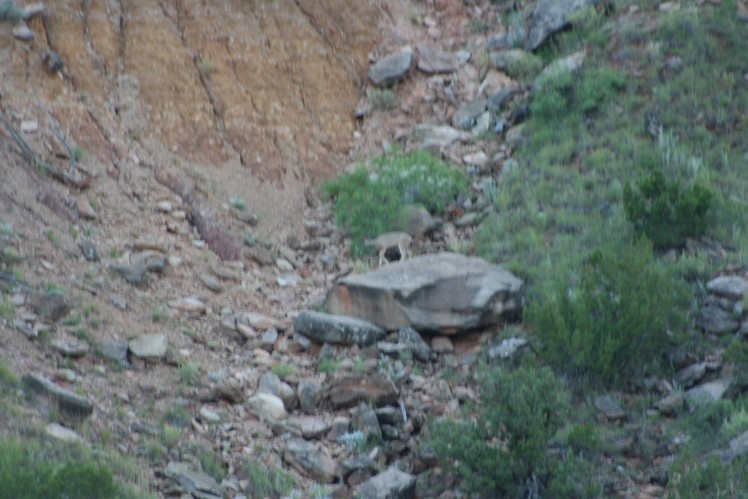 The main performance itself lasted just over 3 hours and was worth every minute.  Many people in the crowd jumped in their seats when a loud "boom" and "lightening" struck a tree on the side of the canyon.  The sound effects, visual props (including real live horses & riders) and many comedic interjections by the performers, made this whole performance truly enjoyable.
Sorry, but no pictures are available of the performance as photographs were not allowed.
***Jump To Another Day***
Day 1 Day 2 Day 3 Day 4 Day 5 Day 6 Day 7 Day 8 Day 9 Day 10 Day 11 Day 12 Day 13 Day 14