Mission Adventure 2010--Daily Journal
Day 2, Thursday, July 8th
Mission Trip to Towaoc, CO
Ute Mountain Ute Indian Reservation
July 7-July 20, 2010
Latest update: 07/25/2010.
Team Members: (from JUMC) Paul Rogers, Teresa Rogers, Jim Starkey, Connie Starkey, Tammy Sue Moore, Paul Hoffman, Anita Hoffman, Steve Mann, Gary Buss, Becky Buss, Debra Beehler, Micah Rogers, Mariah Rogers, Caitlyn Wenger, Sarah Miller, Augie Farwig and Maggie Farwig.
Team Members: (from Sunnycrest UMC in Marion, IN) Ronda Huston, Angel Rea, Jack Wood, Connie Wood, Heather Huston and Lizzie Wood.
Day 2, Thursday, July 8th
The Mission Begins-Early departure from JUMC-4:00 am---Packed Trailer & Mission Adventure Team ready to go.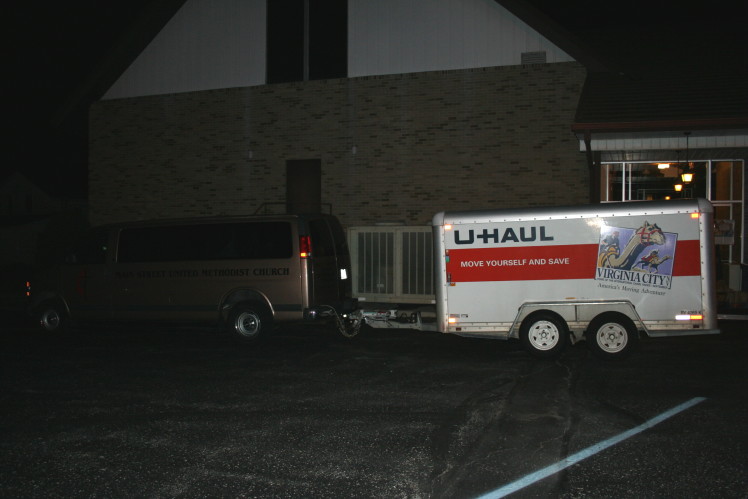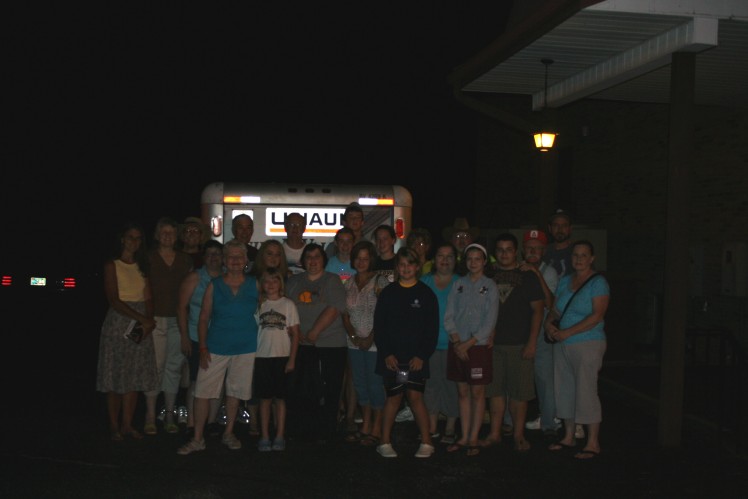 Gateway Arch, St. Louis, MO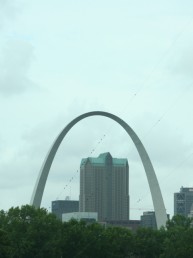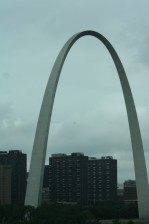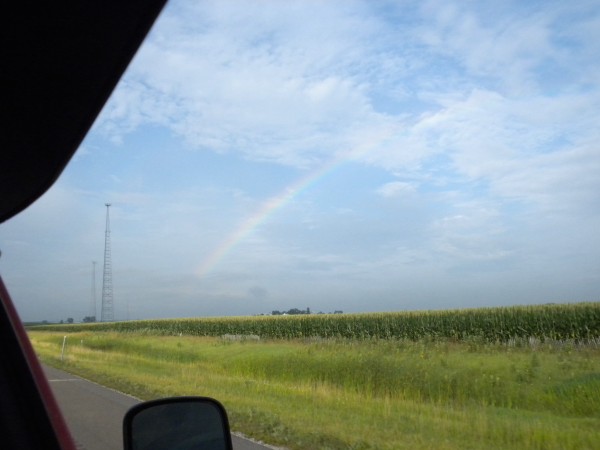 Today was a long day, beginning at the church, leaving at 4:00 am and arriving in Tulsa, OK more than 15 hours later. Along the way the weather was alternating between "one minute" showers (down-pours), then no rain, and just a bit of sunshine. But, God was leading our way as He provided us with the spectacular rainbow above for many miles through Illinois.
***Jump To Another Day***
Day 1 Day 2 Day 3 Day 4 Day 5 Day 6 Day 7 Day 8 Day 9 Day 10 Day 11 Day 12 Day 13 Day 14