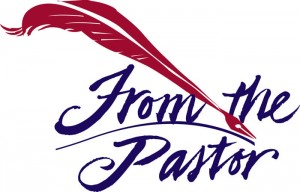 June, 2023
May the Grace and Peace of a Risen Savior be upon you and all the members of your family.
I pray that this newsletter finds you all well and blessed. Summer is rapidly coming upon us and with Summer comes the moving season for the clergy in the United Methodist Church. I pray for you and your new Pastor. May this time of transition be used to listen to God and know that God is present. This coming season of ministry will hold special challenges as well as unique blessings. It is my continued belief that there is a unique ministry for this faith community that can have a vital impact on the people of Elkhart and the surrounding community. Remember the history of this church and the number of instances that this faith body broke from the way of the 'normal' church has done to step outside the norm to affect the lives of those who live in and around JUMC. The blessing of music which has been a part of this faith community since the very beginning has reached many. The blessing of teaching children of the love and forgiveness of God. This is continuing to this very day through the preschool. The blessing of location of having availability for many. God has placed this faith community near many points of access to the interstate and many other local destinations. The blessing of land is here. This location is not overcrowded nor is it being pressured by rapid construction. The blessing of facilities for many. A building which offers meeting space for several community organizations and organizations that are a part of the church: Cub Scouts, Girls Scouts, 4-H, Homemakers, Open Quilting, monthly senior meals, Drumming and Devotions, and numerous family gatherings to name a few.
This community is a blessing in and of itself due to the numerous social service organizations and numerous supportive services that are available. With this vast array of assistance, this faith community could be a huge asset to anyone of them or a friend to several of them. The community has been a blessing to us. We have enjoyed exploring the area and finding the unique stores and products that we will be missing very soon.
This is the day the Lord has made, let us be glad and rejoice in it!
Peace and Blessings,

© 2011– Jamestown UMC, All Rights Reserved