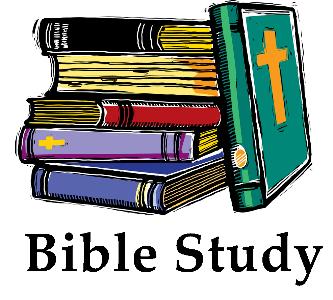 A group Bible Study experience is one way of helping to maintain personal Christian disciplines like prayer and Bible study on a daily basis.
A new Bible Study is here.
Pastor Bette is leading a Bible study using the book, "A Long Obedience in the Same Direction" by Eugene H. Peterson. She is planning on a 10-12 week study. You will not need to be present for every meeting to learn from this study.
The meetings will be Mondays at 9:30a.m. If you are interested, contact Pastor Bette or the office to sign you up. There will also be a sign up sheet at the Welcome Center.
Since Eugene Peterson wrote this spiritual formation classic more than forty years ago, hundreds of thousands of Christians have been inspired by its call to deeper discipleship. Our society is still obsessed with quick fixes, but Peterson's time-tested prescription for discipleship remains the same; a long obedience in the same direction.
Following Jesus requires a deepening life of prayer, and throughout history Christians have learned to pray from the Psalms. Peterson finds particular encouragement for today's pilgrims in the Songs of Ascents (Psalms 120–134). With prophetic and pastoral wisdom, he shows how the psalms teach us to grow in worship, service, joy, work, humility, community, and blessing.
© 2009– Jamestown UMC, All Rights Reserved